Ingredients:
1lb Chorizo casing removed 
1 onion diced  
4 medium carrots diced 
2 russet potatoes cubed
1 head of escarole rinsed, cleaned and cut into 2 inch strips  
6 cups chicken stock 
2 cups + 4oz water  
1/4c dry white wine  
1 can white beans of choice drained and rinsed 
Kosher salt  
Black Pepper  
Method:
Place heavy bottom pot over medium high heat, add the chorizo and 4oz of water, rendering out the fat and browning the sausage. Remove the sausage once browned, add onions, carrots and a 1/4 t of to the hot fat. Saute 2-5 minutes till onions are soft add potatoes and saute 3 minutes more.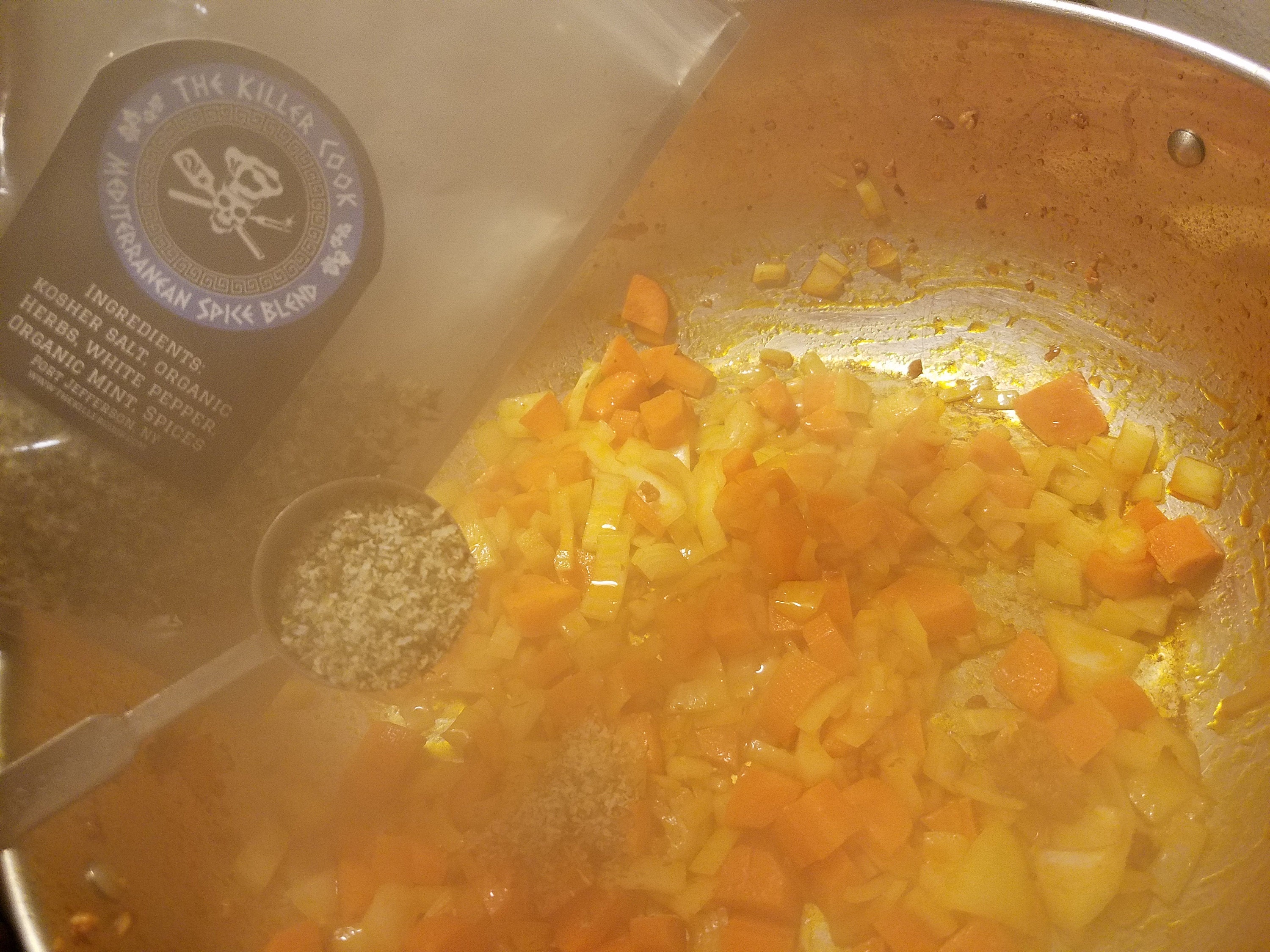 Deglaze the pan with white wine, add remaining , stock, and water bring to boil. Once at boil add escarole and reduce to simmer.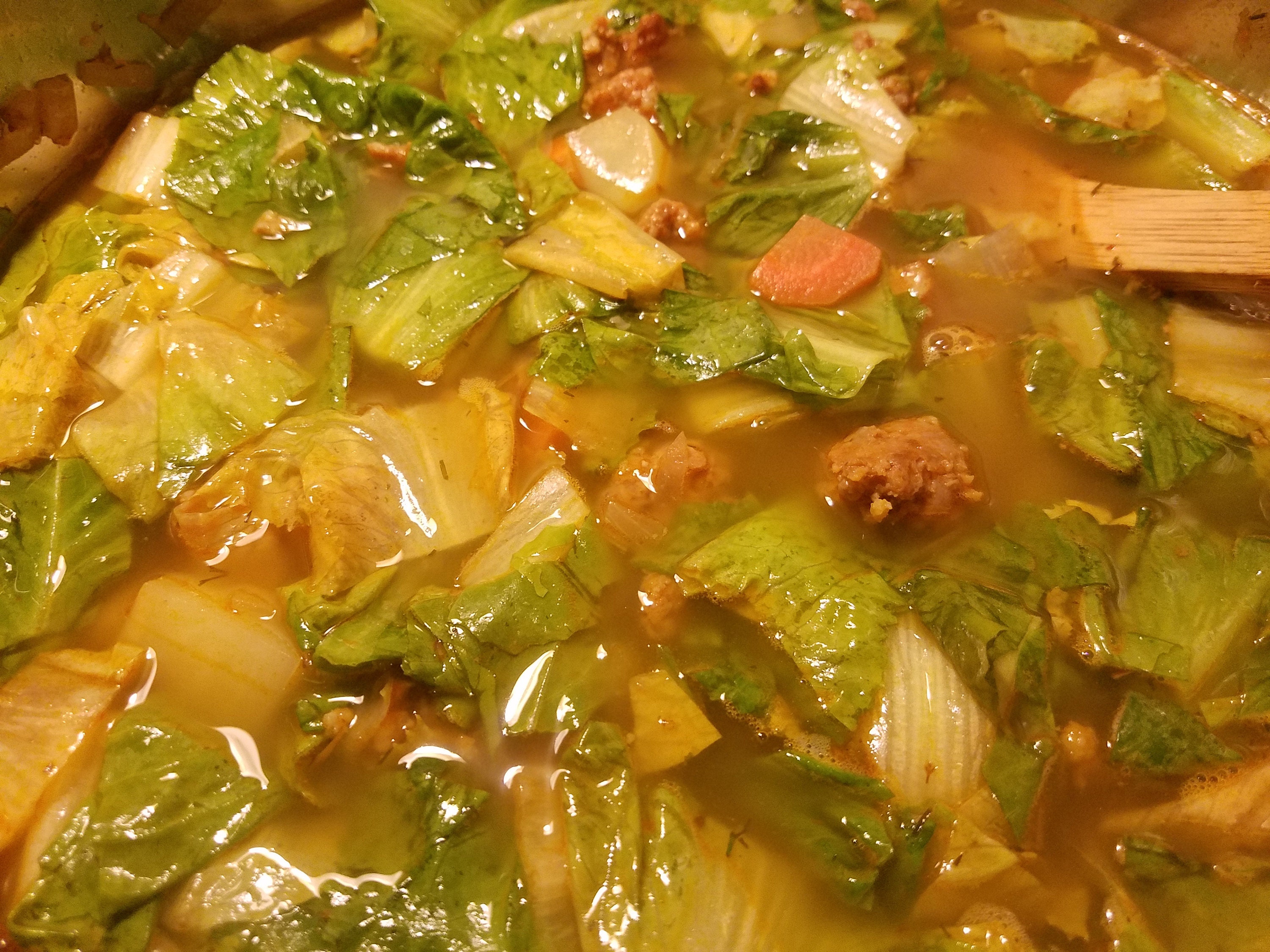 Simmer for 30 minutes before adding white beans, simmer for an additional 15 minutes at least before serving.